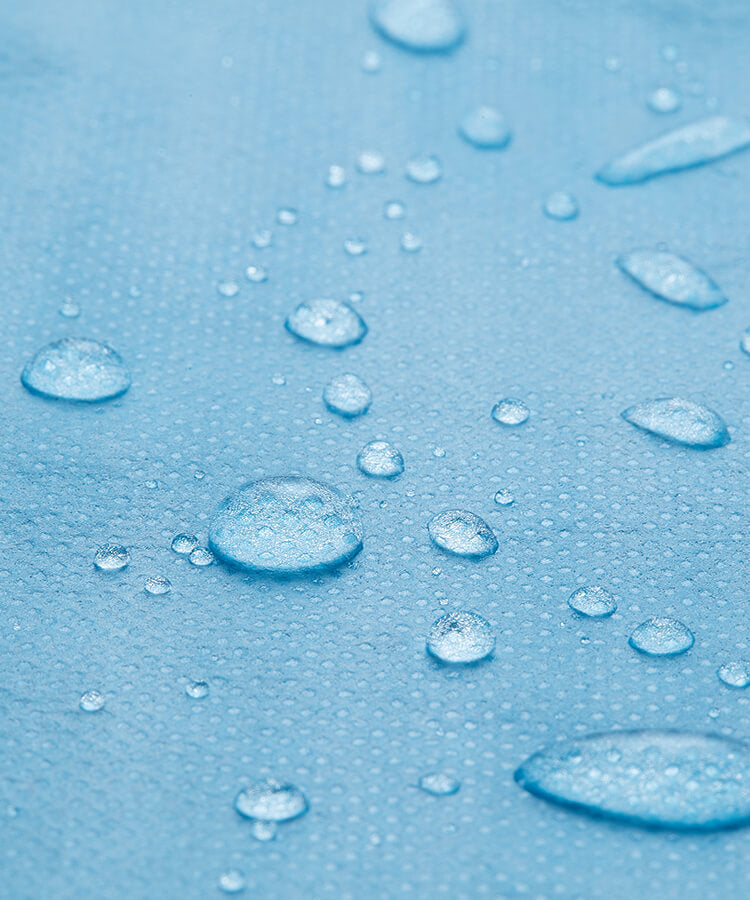 Description
Laminated Nonwoven Fabric is a combination of Nonwoven fabric and a lamination film.

The lamination film is applied over Nonwoven fabric to provide 100% water proof.

Our expertise lie in PEL and TPU lamination.
Applications
Medical, Garments, Agriculture
Benefits
Nonwoven lamination creates breathable layer that allows moisture to easily pass out of the garment, while preventing liquids from entering.

The nonwoven composite material can also have an anti-microbial surface treatment to further enhances its protective properties.
Availability
We can customize the type, color, gram weight, width, pattern, roll length and other

Parameters according to the customer's needs.